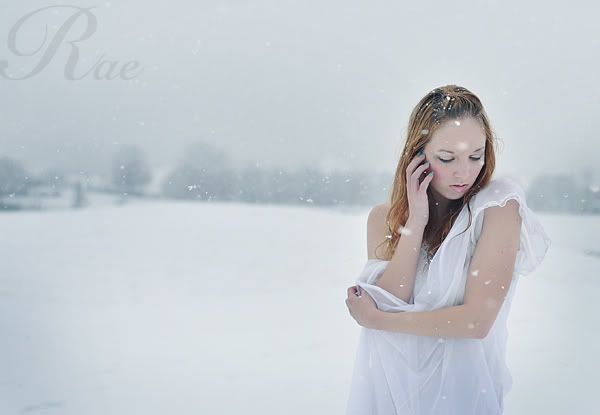 This shoot was totally unexpected as no one in our town expected snow, much less on Christmas Day.




Winter Song- Sara Bareilles and Ingrid Michaelson

One thing I think makes a great artist, besides all the practice and aesthetic senses, is the determination to get the shot or do the art others don't want to do. In this case, no one wants to lay in snow in a tiny slip!!!!

I wasn't looking forward to it, but I knew that one hour of cold might be worth the images I'll have for the rest of ever.

Surprisingly it wasn't so bad. Of course I'm writing this the next day and don't remember quite as intensely, but really I took breaks often and tried to keep it speedy :)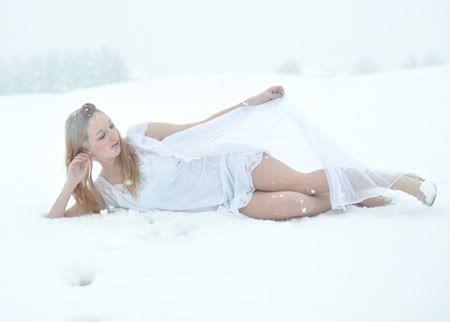 unedited, trying to get my lace thing to not be all a mess.


This image jumped to the front page of deviantart.com in the first 9 hours it was up!



The slip is from a thrift store, I've used it in a few shoots already, just dollar I think. The lace robe is from a thrift store (different trip) and was maybe 2 dollars?
I often buy pieces of clothing that I know might be of use, I just don't know how or when.


I've been saving the lace for an idea that'd be worth it, I try not to use the same articles of clothing too terribly often.
The snow was just perfect really.

I did a few extra shots toward the end. The idea came because snow was literally getting in my eyes and ruining my eye makeup.

I went to the bathroom and continued the job myself, and trudged back out looking like a sad puppy.
I'd like to think the white and empty feel of snow can create images of loneliness and solitude, as well as beauty and a pure soul.

So I did both.






This Winter for me has been a whirlwind of emotions,
lots of progress and art, a touch of letdown but mostly just thankfulness and love.
And I couldn't ask for more.



I'm ready for some thing new :)


Happy New Year to everyone
and thank you so much for anyone who's ever
looked at any piece of art I've ever done,
who I've ever worked with,
who has supported me in any way,
and to my people.





Postsecret.com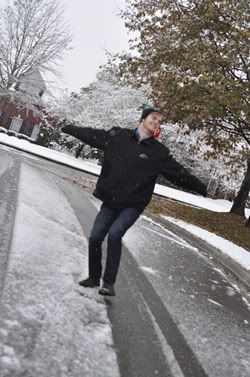 Corey enjoying the snow








I keep small props laying around like this for when I think I might need it most.

Back to 52 Week Music Project